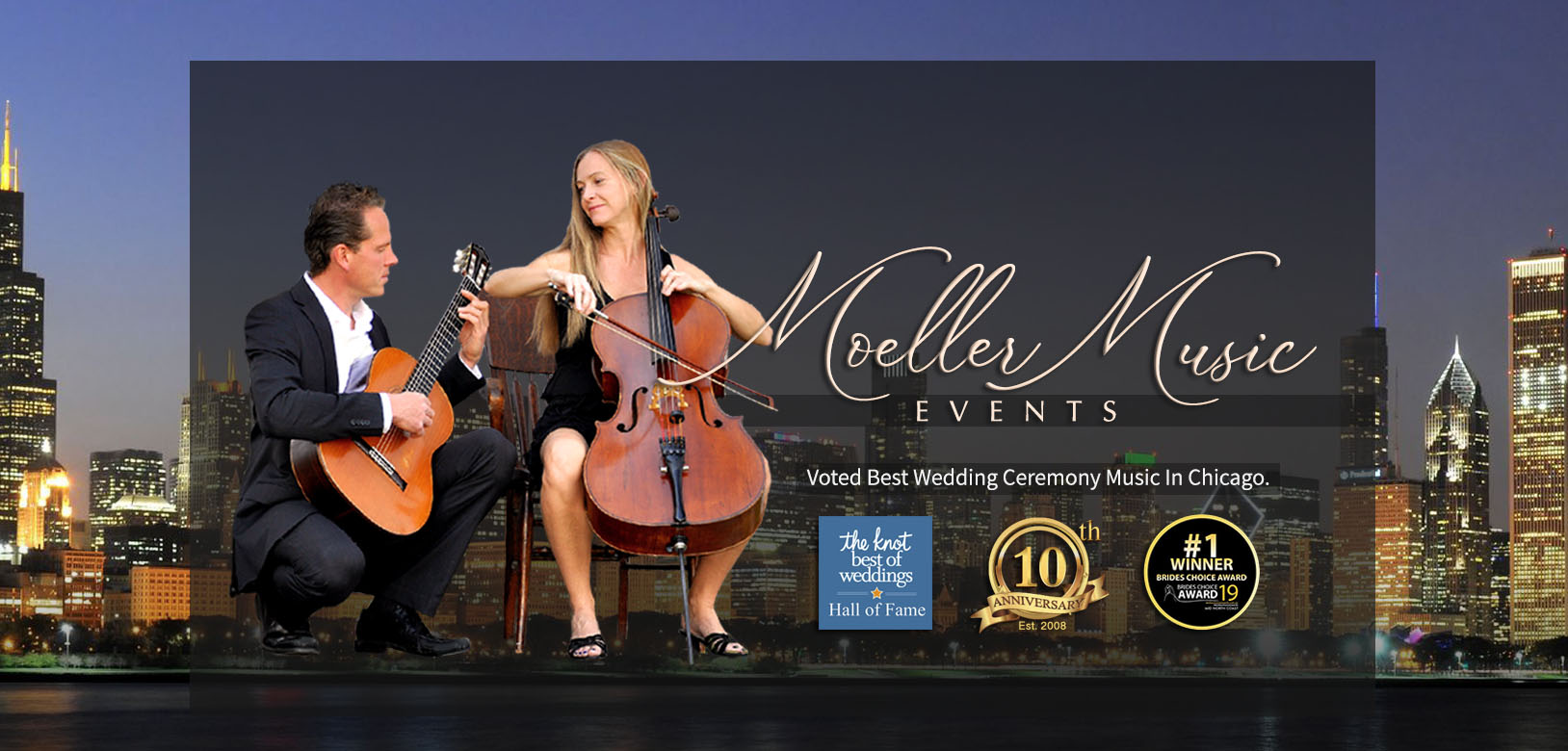 TIMELESS PERFECTION
With the rare and beautiful combination of the classical guitar and cello, Paul and Kerena Moeller provide exceptional wedding ceremony music in Chicago and throughout the surrounding area. They specialize in providing fine classical and contemporary entertainment not only for wedding ceremonies, but also for cocktail and dinner hours. Throughout the many years they have performed together, Paul and Kerena have been recognized for their artistic beauty, professionalism and the exquisite ambience their music brings to every event. If you are in need of outstanding wedding ceremony music for your Chicago wedding, you have found your group. Contact Paul and Kerena today for more information.

Traditional Ceremonies
If you are a bride looking for traditional wedding ceremony music, Paul and Kerena can provide selections of memorable classics that will compliment your day perfectly.
Contemporary Ceremonies
If you are in love with the idea of non-traditional music for your wedding ceremony, the Moellers can accommodate your taste with their extensive list of contemporary music.
Formal Cocktail Hours
Paul and Kerena can also add the perfect touch to your cocktail/dinner hour. They will welcome your guests with beautiful melodies and set the tone for the entire evening.